September - 2018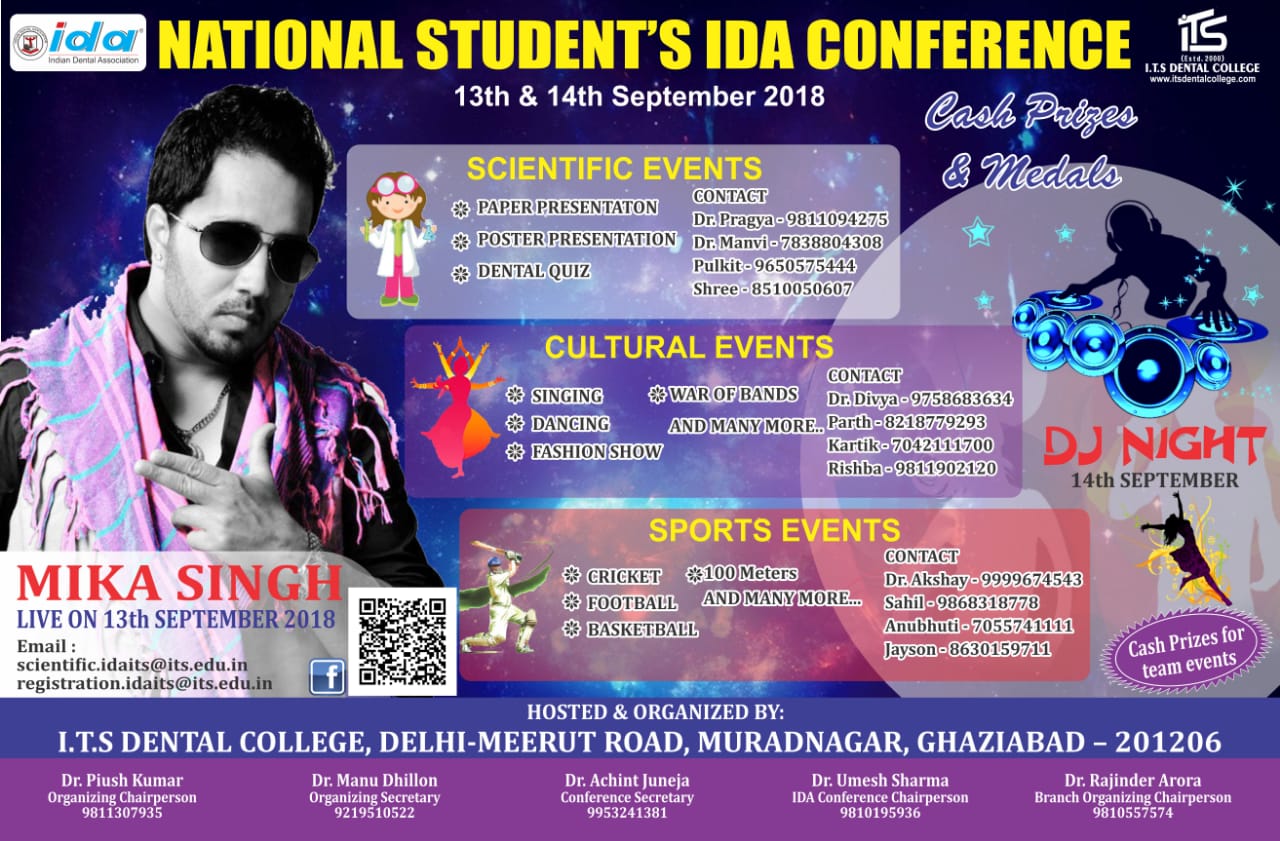 September 13-14, 2018
Internal
It gives us immense pleasure to announce that I.T.S Centre for Dental Studies &
Research, Ghaziabad is hosting The IDA National Student Dental Conference in
the College premises on 13th & 14th September 2018. The highlights of the
conference are an exhaustive scientific extravaganza, including sports and cultural
activities.
The event also features a celebrity night starring the one and only Mika Singh on
13th September, to get your feet tapping with all energy and vigor. We are
pleased to invite participants to register for the conference.
We look forward to your favorable response and co-operation to make this event a
grand success.
For any Queries related to the event kindly contact:
1) Dr Piush Kumar : 9811307935
(Organizing Chairman)
2) Dr Manu Dhillon : 9219510522
(Organizing Secretary)
3) Dr Achint Juneja : 9953241381
(Conference Secretary)