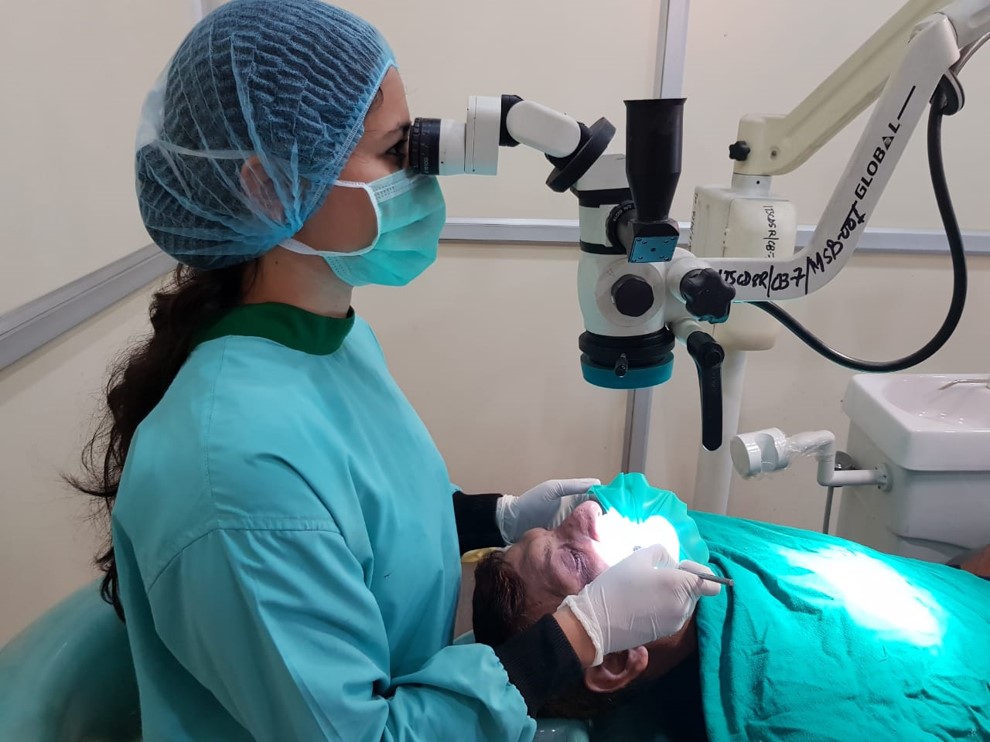 MICRO-ENDODONTICS -We at ITS-CDSR follow an unyielding commitment to Excellence and Quality
24 Mar 2021
Why use a dental operating microscope for Conservative Dentistry and Endodontics?
In simple words, it aids in visualizing teeth under high-magnification. If we can see better, we can give higher quality, longer lasting treatment!!!
The dental operating microscope (DOM) provides us with multiple levels of magnification and shadow-free illumination resulting in increased diagnostic capability and an increased level of precision when executing various dental procedures.
Department of Conservative Dentistry and Endodontics, ITS CDSR Muradnagar is equipped with seven dental operating microscopes. We teach our students to work under magnification to achieve excellent results. They are introduced to the dental operating microscope to perform pre-clinical exercises, move on to work clinically with magnification loupes, followed by working with DOM for clinical cases.
In Operative dentistry, the emphasis is on a more accurate diagnosis of caries and fractures and better precision for improved tooth preparation and restorative procedures. In Endodontics, the major uses include locating canals during root canal treatment(RCT), specially negotiating calcified canals, missed canals,
Benefits of dental operating microscopes:
Superior accuracy of clinical diagnosis.
Provides better refinement in tooth and margin preparation.
Enhanced lighting and magnification aids in caries detection and removal.
Better chair and operator position with reduced operator fatigue and eyestrain during procedures.
Provides a wonderful platform for photographic documentation. aberrant canals, dilacerated canals, retrieve separated instruments and canals blocked by restorative materials resulting in enhanced longevity. Modern endodontic surgical procedures are being performed using a microscopic approach.
Our motto is: We are committed to rendering quality treatment with utmost precision.
© I.T.S 2021 • Murad Nagar, Ghaziabad