Emphasis on Scientific and Co-curricular activities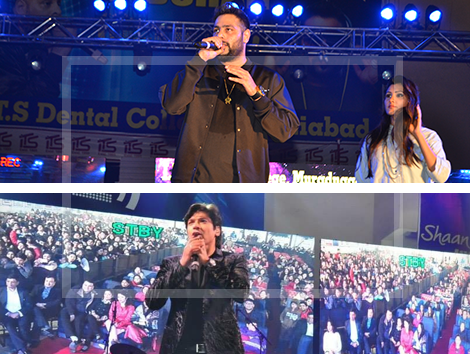 Conferences & CDE's
I.T.S provides it's students with highly reputed platforms at national and international conferences that are organised each year. Students present papers and posters at each of these conferences of different specialities and have won accolades for the college. These act as a confidence booster for them to attend various professional meets ahead in their careers.
Workshops & Guest lectures
Workshops allow the students to not only learn about the new procedure but also get a feel of the whole process. The guest lectures by the people leading the field of dentistry allows the students to get a fresh perspective of the field that is needed in the overall academic development.
Awareness programmes and celebration of Days
I.T.S Dental College, Ghaziabad celebrated Birthdays of the undergraduate and post graduate students who had their birthdays in the month of November, December and January. Event was graced by the presence of our Honorable Vice Chairman, Mr. Arpit Chadha. He congratulated all the students and wished them luck for future.
Awards and Achievements
Congratulations to Dr Ipseeta Menon, Reader, Department of Public Health Dentistry, I.T.S Dental College, Ghaziabad for being awarded in the category of "Excellence in Public Health Dentistry" at " Indian Health Professional Awards 2017 (Healthcare Oscar of India) " held in Delhi on 23 December 2017.