Training
Preparing Our Future Clinicians.
Students of I.T.S. are prepared right from the point they enter the premises of medical education to be fostered and nurtured as future clinicians. They are guided by our elite faculty having immense experience in their respective fields at every level.
Preclinical for Undergraduates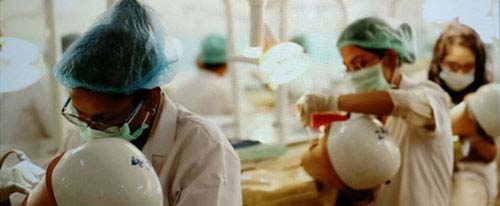 Preclinical training offered exclusively for our Undergraduate Students.
Preclinical exposure is given to the undergraduate students before entering clinics right from first year of B.D.S.
This includes artificial simulation center wherein they practice on manikins which gives them overview of practice on patients.
Our students are getting trained on various state of arts like cavity preparations, crown cutting, root canal therapy, Implants etc.
Preclinical for Postgraduates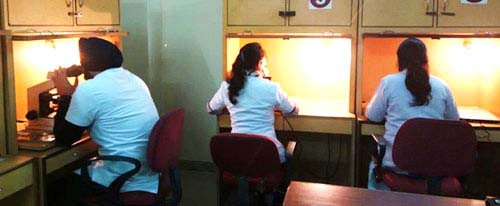 Postgraduate students in preclinical training are reappraised, rejuvenated and poised with clinical skills.
Postgraduates are trained according to their specialties with various expertise like Biopsies, CBCT, i.v./ i.m. injections, Implants, LASER therapy etc.
Our students get diverse exposure due to immense inflow of the patients and become pioneer in their fields.
Hospital Training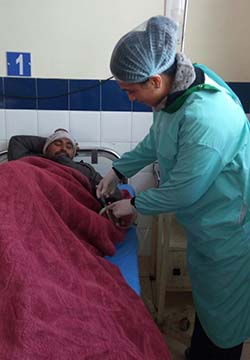 Students of our I.T.S Dental College are not trained as dentist only but also are effusively primed for larger settings. Also they are taught about basic life support system and emergency management.

Extramural postings in various departments like Ophthalmology, Oncology, General Surgery, General Medicine, Radiology etc. are organized, so that our future doctors have holistic approach.
Practice Management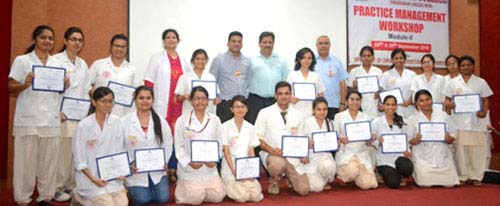 Skill set of our ITSians are refined and re-defined so that they become finesse clinician.
Apart from giving them degree they are instilled with the latest procedures and techniques.
We train our students to manage their clinical practice and excellence at grass root level.
Knowledge and awareness about medico-legal aspects is also imparted.
They are polished to be ready to face various challenges and become doctors par excellence and full of ethical values.